Open: by appointment only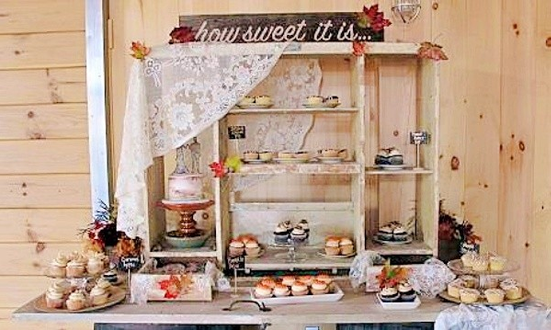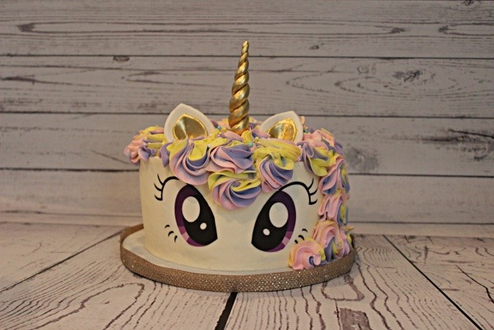 Visit our neighborhood bakery to pick up a piece of our signature coffee cake. We have an orignial recipe passed down from five generations! We are a made to order bakery so if you would like to place a order please call us. We use ingredients from local farmers. We also offer pillars, stairways and specialty cake stands for a rental fee to make your wedding cake special.
"We hand craft each cake and all the sugar details. Many hours and labor of love go into all of our cakes."
"We had the opportunity to meet Deb for a cake tasting after we had already hired her for our wedding in August. I was planning long distance (wedding in Maine, we live in New York). She works out of her home, but was very welcoming and professional when we came by to make our choices, as she was throughout the process of working with her, she made it very easy! She has so many flavors to choose from it was hard to narrow it down for the tasting, but every one we had was great! We ended up doing cupcakes for our 100 guests, in peanut butter chocolate, lemon blueberry, and caramel apple. She made a custom cupcake stand for us, a top tier cake for us to cut at the reception, and her prices were very reasonable for such delicious and beautiful cake. They were a hit!"

Super flexible, dependable baker

I shared a picture of the cake we liked and she ran with it! The cake was perfect! She delivered and setup on our big day and was the easiest, low maintenance vendor ever! Very modestly priced for fabulous product and service! Highly recommended

!

Deb is the best! We booked a cake tasting with her after looking at all the different designs of cakes she had on her facebook page. We opted to try about 6 or 7 different types of cake and ending up picking 5 cupcake flavors in addition to our cake! We ended up with a vanilla naked cake with fresh fruit, pumpkin chocolate chip cupcakes, maple cupcakes, blueberry cupcakes, pink champagne cupcakes and chocolate gluten free cupcakes. She is versatile in her designs and willing to travel. We loved working with her!

Deb was amazing! For our wedding, we opted for mini cupcakes for our guests and a small cake for us. Deb hosted us a tasting in which we tried four different kinds of cupcakes and then helped us select a variety of different cupcake flavors for the wedding. Deb was tremendously flexible to work with - adding gluten free cupcakes and chocolate eclairs to our order a week before the wedding and setting up all the cupcakes the afternoon of the wedding. Most importantly, the cupcakes were a huge hit and by the end of the night, every one of them had been eaten. Would work with Deb again in a heartbeat!

She listens to her customers

Deb created an amazing one of a kind cake topper. My favorite flowers are lilacs and they were part of our wedding day. She spent hours crafting flowers for me. The cake was delicious, as usual, and we had cupcakes for our guests. Let's just say that I know many of our guests had more than one cupcake as they absolutely loved them! She made lots of extra cupcakes and only about 3 left after the reception. Deb does amazing work and she listens to her customers! Thank you so much fo creating such beautiful and delicious desserts for our wedding!

Our cake came out PERFECT, I will have to share a picture on their facebook, it tasted so amazing and I changed the decoration last minute and she did it! Definitely would recommend.